TDV 98: Spirit Dispersion
October 31st, 2016 by Sharkchild

You will be with me forever," Mother of a Thousand Minds whispered into the ear of the man she held within her arms. She pressed herself against him tightly and released us.

Go, my little ones, she said in thought as I and thousands of her minds became small spike appendages that extended from her spirit body and stabbed forward, taking her essence like thread through needles into the man's body. He gagged under a shriek of all-consuming pain and horror. We wove through him, collecting him—his flesh and innards—unraveling him like a ball of yarn as we passed through him and pulled him behind us. We soared forward while trails of his body and Mother's congealed together and danced like hair in the wind. We squealed and vibrated joyously, creating angelic tones.

…



GIVEAWAY
Comment on this post before 10:00PM PDT on Monday, October 31, 2016 to be entered in a chance to be one of two winners of a:
DARK VERSE MUG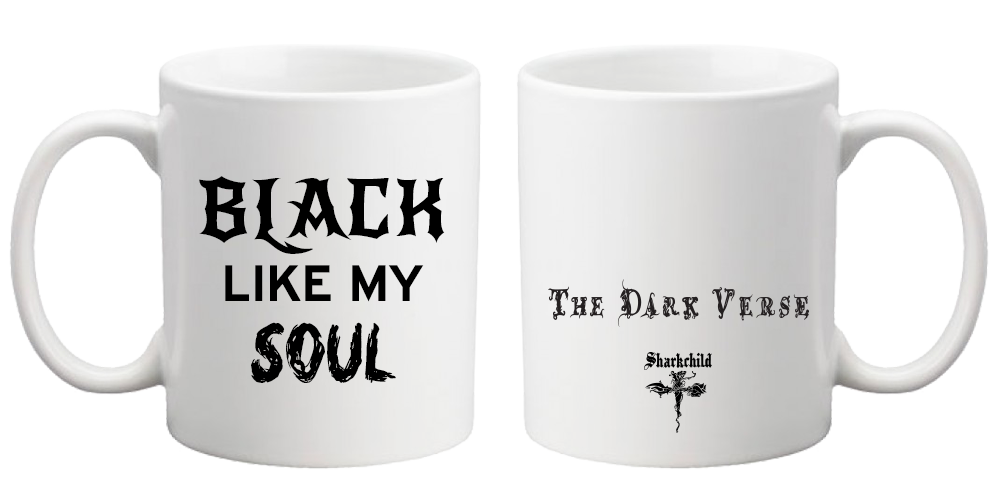 Winners will be chosen at random (at random.org) from the entrants after the cutoff at 10:00PM PDT and will be announced by Sharkchild via email and on this post within 24 hours after the end of the contest.
The winners can be anywhere in the world! The winners must be at least 13 years of age. A winner must respond to Sharkchild's email within five (5) days to claim a prize.
Winners:
Brandon (20)
Jorge Mombiela (21)