May 16th, 2016 by Sharkchild
This book giveaway is celebrating the awards The Spirit Collectors dark fantasy novel has picked up! Comment on this post before 10:00PM PST on Monday, May 16th to be entered in a chance to win one of the following:
Ten (10) signed hardcover copies of:
THE SPIRIT COLLECTORS
Winners will be chosen at random (at random.org) from the entrants after the cutoff at 10:00PM PST and will be announced by Sharkchild via email and on this post within 24 hours after the end of the contest.
The winners can be anywhere in the world! The winners must be at least 13 years of age. A winner must respond to Sharkchild's email within five (5) days to claim a prize.
Winners:
Cathy Doyle (36)
Eivind H (41)
Philippe Fontaine (16)
Calum Sanderson (45)
Joe Burrell (37)
Tim (5)
Josh (42)
anigeek13 (50)
Jason Caldwell (53)
Brandon (49)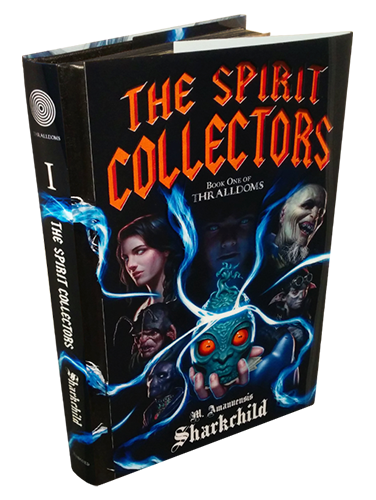 2016 Independent Publisher Book Awards
Gold Medal Winner for Fantasy

2016 National Indie Excellence Awards Winner for Fantasy

2015 INDIEFAB Book of the Year Finalist for Fantasy