June 30th, 2015 by Sharkchild
Comment on this post before 10:00PM PST on Tuesday, June 30 to be entered in a chance to win:
One (1) hardcover copy of
H.P.LOVECRAFT: THE COMPLETE FICTION
Winners will be chosen at random (at random.org) from the entrants after the cutoff at 10:00PM PST and will be announced by Sharkchild via email and on this post within 24 hours after the end of the contest.
The winners can be anywhere in the world! The winners must be at least 13 years of age. A winner must respond to Sharkchild's email within five (5) days to claim a prize.
H.P. LOVECRAFT: THE COMPLETE FICTION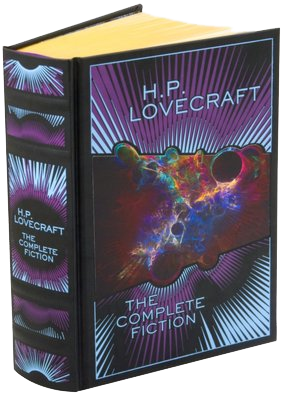 That's not all! My dark fantasy novel, THE SPIRIT COLLECTORS, is printed, but will not be released until the end of August. However, I am giving away five (5) hardcover copies through Goodreads before its release! I am so, so proud of this book—not only of the story, but of the book's overall design with its vinyl dust jacket of varying transparencies to allow the foil stamping beneath to show through. Enter the giveaway below:
If you'd rather just pre-order a signed copy, click the book below!