December 23rd, 2015 by Sharkchild
Comment on this post before 10:00PM PST on Wednesday, December 23rd to be entered in a chance to win one of the following:
Three (3) hardcover copies of
THE DARK VERSE, VOL. 2: IN THE BLOOD OF DEATH
OR
THE DARK VERSE, VOL. 3: BEYOND THE GRIP OF TIME
THREE WINNERS! WINNER CHOOSES BOOK!
Winners will be chosen at random (at random.org) from the entrants after the cutoff at 10:00PM PST and will be announced by Sharkchild via email and on this post within 24 hours after the end of the contest.
The winners can be anywhere in the world! The winners must be at least 13 years of age. A winner must respond to Sharkchild's email within five (5) days to claim a prize.
WINNERS:
Mike W. (9)
Chris (16)
NechoVentsi (1)
THE DARK VERSE, VOL. 2: IN THE BLOOD OF DEATH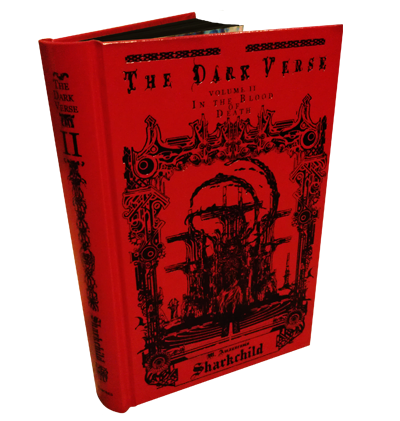 THE DARK VERSE, VOL. 3: BEYOND THE GRIP OF TIME