Archive for the 'News' Category
January 12th, 2016 by Sharkchild
Help me bring back THE DARK VERSE, VOL. 1 hardcover book! I am currently running a crowdfunding campaign to reprint The Dark Verse, Vol. 1 hardcover book. I printed 1,000 copies back when I first published the book in 2009, and five years later, at the end of 2014, I sold out. I need your help to again make it available. The rewards for the project include getting signed copies of the new book with your name printed inside as well as signed copies of my other books and more. I would be thrilled and honored if you took the time to check the project out. I would be even more ecstatic if you decided to support it.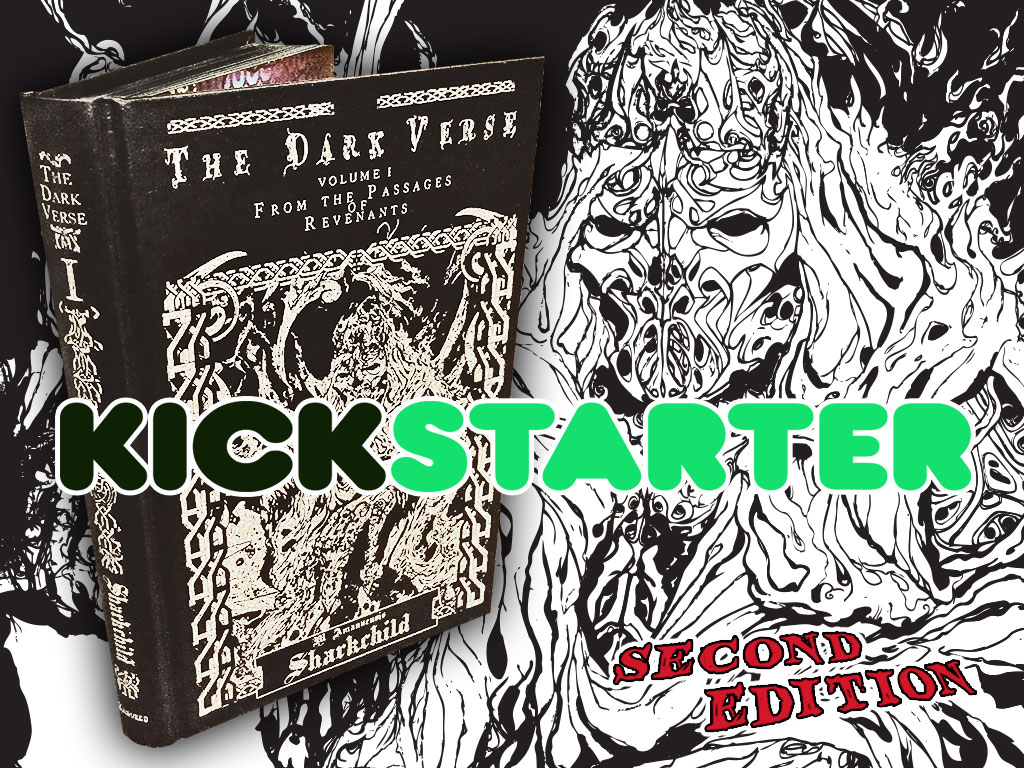 May 6th, 2015 by Sharkchild
THE DARK VERSE, VOL. 3: BEYOND THE GRIP OF TIME has won the gold medal in the category of Horror for the 2015 Independent Publisher Book Awards! There's no better day to give some copies of this now award-winning book away!
Comment on this post before 10:00PM PST on Wednesday, May 6 to be entered in a chance to win a copy of: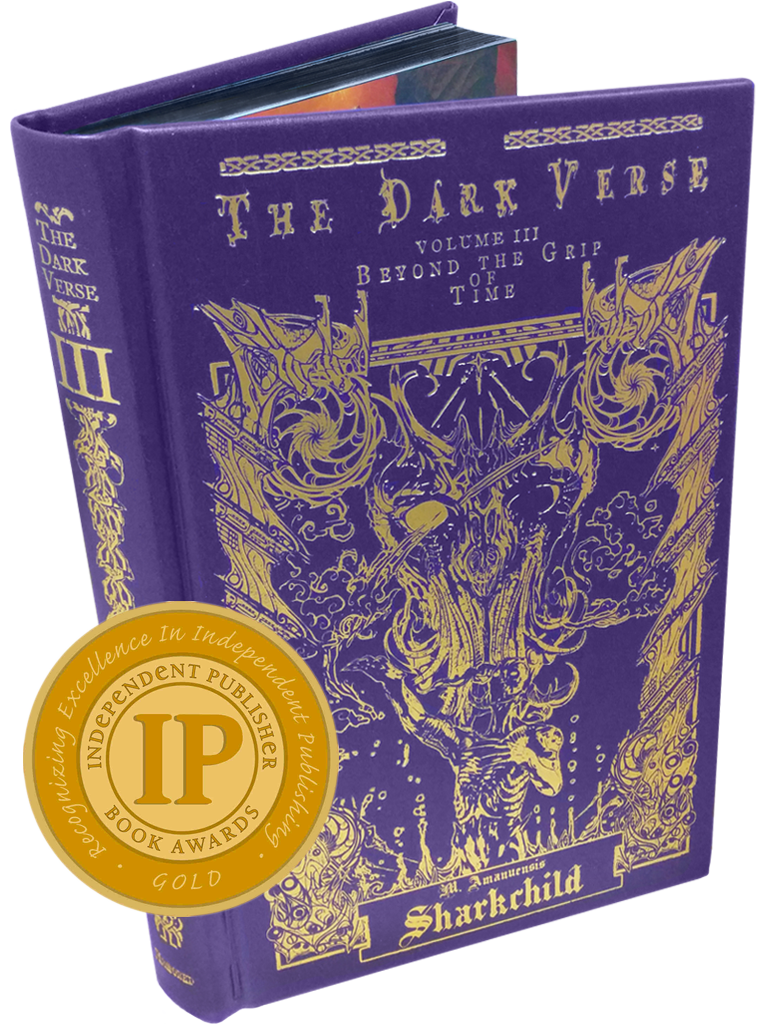 An additional copy will be given away for every 35 entries!
Winners will be chosen at random (at random.org) from the entrants after the cutoff at 10:00PM PST and will be announced by Sharkchild via email and on this post within 24 hours after the end of the contest.
The winners can be anywhere in the world! The winners must be at least 13 years of age. A winner must respond to Sharkchild's email within five (5) days to claim a prize.
UPDATE #1: Two copies are being given away!
UPDATE #2: We didn't hit 70 entries, but three copies will still be given away!
WINNERS:
Dan H (36)
William Ide (18)
Jørgen Oliver Nilssen (33)