October 2nd, 2017 by Sharkchild
In an endless abyss—a void of nothing—I fell, screaming and reaching for a salvation that was not attainable. Darkness surrounded me and torment filled unmoving time.
I was an arcane contrivance—an entity summonable by complex evocation—created by the terrific Gods of Ulvelktal. From another life, of which the memories evaded me, I was seized and cursed—transformed into an abomination to be enlisted only by the most accomplished of necromancers, sorcerers, conjurers, and witches.
A star—with its size, energy, and force beyond comprehension, and its power a ruler of universes—bowed to the consecrate tabernacle of almightiness embodied in my conjured form. I was the ultimate tool of directed death—a supernatural assassinator that could not be stopped—not by physical strength, not by godly magic, not by any cosmic authority. I could be ordered to slay kings or commanded to destroy planet-sized beasts. I could be led through the veins of nether realms to kill what was already dead or conducted to pull a supreme being from its arrogant throne.
…
GIVEAWAY
Comment on this post before 10:00PM PST on Monday, October 2, 2017 to be entered in a chance to win:
A COPY OF
H.P. LOVECRAFT: THE COMPLETE FICTION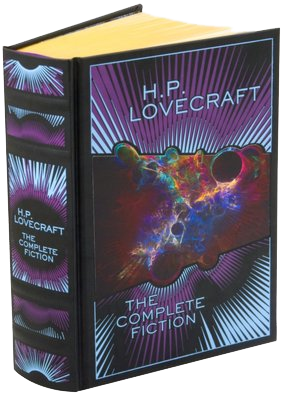 Winners will be chosen at random (at random.org) from the entrants after the cutoff at 10:00PM PST on Monday, October 2, 2017 and will be announced by Sharkchild via email and on this post within 24 hours after the end of the contest.
The winners can be anywhere in the world! The winners must be at least 13 years of age. A winner must respond to Sharkchild's email within five (5) days to claim a prize.
Winner:
Amanda Daggett (25)