December 20th, 2017 by Sharkchild
The world had failed. Its evil and corruption had consumed the last vestiges of hope and joy. Desolation, homelessness, and starvation would be the final moments of humanity.
This was clear to me as I sat at my divining table in the cold darkness of my observation deck, staring into the night through the panoramic outcrop of curved glass that surrounded my workstation. The vision of this nefarious doom lingered persistently beyond the reach of my craft, but on this evening it presented itself in potent force and breadth. While my eyes in physicality perceived a forested mountain terrain blanketed in quiet night, the inner channels of my consciousness projected the grisly decay of the world.
I shuffled my Astracanal deck and placed three cards face down in front of me. I then took the three Astracanal figurines that represented my three children—ebony sculptures that were two inches in height—and placed one atop each of the cards. One at a time, I lifted the figurines—the cards beneath sticking to their adhesive bases—and turned them on their sides so the contents beneath were propped up and facing my direction. Each card revealed the Gravity of Death delineation—a black astral circle with the skeletal debris of humans and beasts swirling within.
…
GIVEAWAY
Comment on this post before 12:00PM PST on Thursday, December 21, 2017 to be entered in a chance to win:
A COPY OF
THE COMPLETE CTHULHU MYTHOS TALES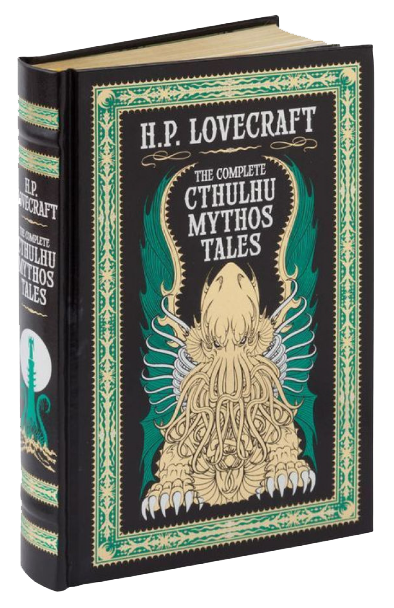 Winners will be chosen at random (at random.org) from the entrants after the cutoff at 12:00PM PST on Thursday, December 21, 2017 and will be announced by Sharkchild via email and on this post within 24 hours after the end of the contest.
The winners can be anywhere in the world! The winners must be at least 13 years of age. A winner must respond to Sharkchild's email within five (5) days to claim a prize.
WINNER:
Beverly Laude (28)